2. DVR Internal Architecture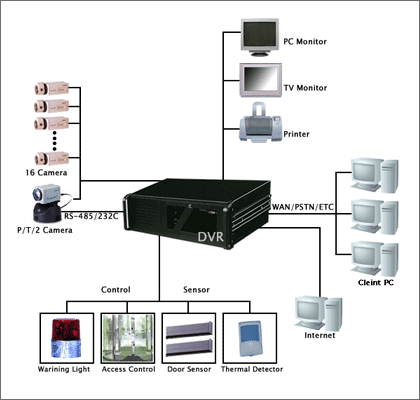 Capture Board
A device which captures analog image signals and changes them into digital images.
Main Processor
The CPU (Central Processing Unit) of the DVR which handles image processing and compression.
Storage Device
Stored devices and media such as hard drives (RAID, IDE, ATA, etc.), DVDs (Digital Video Disc),
and CDs (Compact Disc).
Display Device
CRT (Cathod Ray Tube) and LCD (Liquid Crystal Display) monitors.